Conference Venue: TARRAGONA
The ALT Conference will take place at the Rovira i Virgili University, which is situated in the city of Tarragona, in the south of Catalonia, in the northeastern corner of the Iberian Peninsula.
Venue: Universitat Rovira i Virgili. Campus Catalunya, Avinguda Catalunya 35, 43002 Tarragona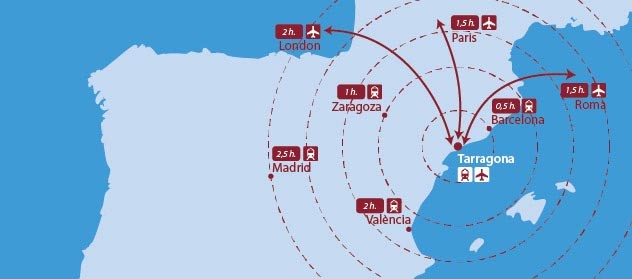 Address: Universitat Rovira i Virgili Campus Catalunya, Avinguda Catalunya 35, Tarragona. Sessions will take place in buildings D1 and A2: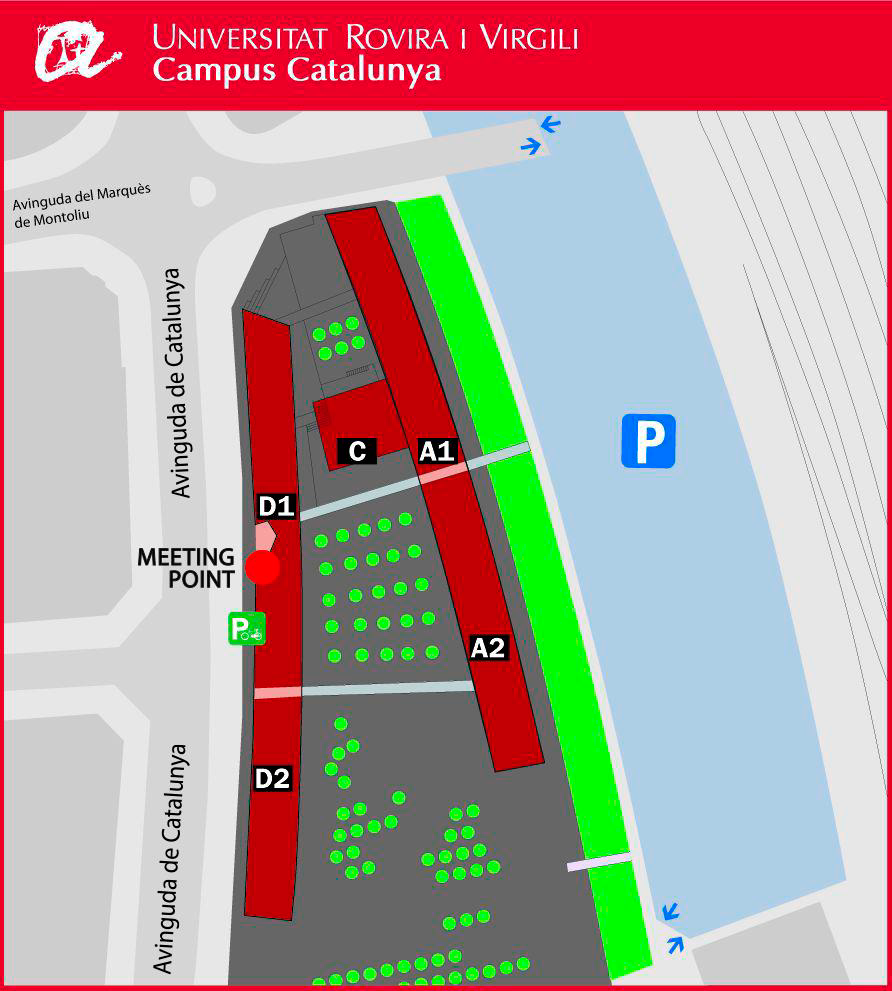 How to get there?
By air
The Reus airport, located just 7 kilometres outside of Tarragona, handles charter flights and is served by low-cost airline. Reus Transport offers a transportation service by bus to the Reus airport, and HISPANO IGUALADINA runs a line from Reus to Tarragona (+34 902 29 29 00).
The Barcelona airport, located just 82 kilometres away from Tarragona, offers national, international and transatlantic flights and connections daily. It can be reached by taking the AP-7 and C-32 motorways, by train, changing at the Barcelona Sants station, or by bus through the coach company PLANA (+34 977 21 44 75).
By car
The city is connected by the AP-7 motorway and N-340 carriageway to Barcelona and Valencia. It is also possible to drive to Lleida, Zaragoza and Madrid, taking the N-240 and picking up the AP-2 motorway at Montblanc. The N-420 carriageway goes to Reus and Teruel. The city is linked to other towns in the province by a comprehensive network of local and regional roads. Before departing, drivers can also obtain traffic reports.
By bus
Tarragona has a modern bus station with buses to most towns in the region. The station is home to companies offering both domestic and international routes. Those running international services include EUROLINES (Information and Reservations Tel.: (+34) 902 40 50 40/977 22 40 00). Domestic companies include ALSA (+34) 902 42 22 42.
By train
Tarragona has two train stations. The first is located in the city centre and offers links to regional trains (to Barcelona, Tortosa, Reus and Lleida), as well as national and internal long-distance trains (to Valencia, Andalucia, Madrid and France). The second, located just 10 minutes from the centre, is the "Camp de Tarragona" High-Speed Train (AVE) Station, which opened its doors on 19 December 2006 and entails a major improvement in Tarragona's connections to the exterior, as well as its connection to Spain's high-performance lines. The new station gives rise to a wide range of rail links to Barcelona, Lleida, Saragossa, Madrid, Cordova, Seville and, soon, all Europe. (RENFE 902 32 03 20)
General information:
Conference Language
The official language of the conference is English.
Currency
The Euro is the official currency in Spain.
Major credit cards (VISA, Mastercard/Eurocard, American Express, Diners) are generally accepted in airports, train stations, hotels, shops, restaurants, and transportation including taxis.
Electricity
Electricity in Spain is the standard European system 230 V/50 Hz. Round and flat European style plugs are used. Appliances designed to operate on 110/120 Volts need a voltage converter and a plug adapter.
Time Zone
Central European Time zone; Greenwich (GMT) +1 hour;
Daylight Saving Time: GMT +2 hours from last Sunday in March to last Sunday in October.
Local Weather
The climate is warm and temperate in Tarragona. In winter there is much more rain in Tarragona than in summer. The climate here is classified as Csa by the Köppen-Geiger system. The average annual temperature in Tarragona is 16.1 ° C. The rainfall here averages 560 mm.
Taxis number:
Agrupació Radio Taxi Tarragona (+34) 977 221 414
Taxis Tarragona (+34) 977 221 414
Tarragona tourism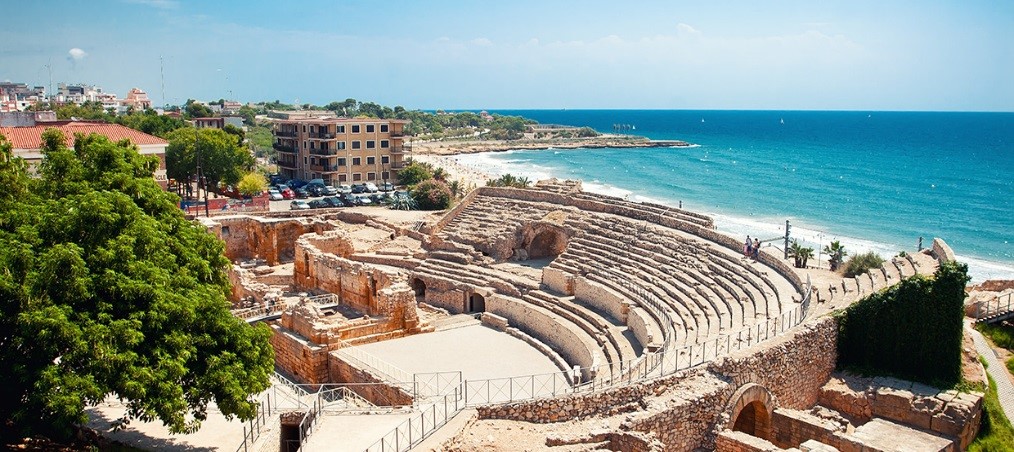 The city of Tarragona is located in the South of Europe and the Northeast of Spain just under 100 kilometers south of Barcelona. The province of Tarragona enjoys a privileged geographic situation on the shores of the Mediterranean and is favored by a moderate climate practically all year round. In the month of June, the average temperature is 23º C. As Lucius Annaeus Florus said, "The climate uniquely blends and blurs all the seasons so there appears to be perpetual springtime all year round."
The complex of historic Roman monuments in Tarragona were declared a World Heritage Site by UNESCO on November 30, 2000.
But Tarragona is much more than just Roman ruins, it also has a vibrant medieval history, art nouveau buildings, white sandy beaches, crystal clear waters, a picturesque fishing and marina neighbourhood, protected forest and nature areas, traditions and popular culture.
The abundant Roman ruins of the city of Tarragona are supplemented by several major monuments from its mediaeval past with a rich mediaeval artistic heritage, and best epitomised by the city's cathedral, which offers outstanding examples of art and architecture from the Middle Ages.
More information, here.